Strategic Partnerships
In order to provide our clients with the highest quality products and services, we have established long term business relationships with the top companies in this field. Our partners include:

Server Central has provided our clients with many key services such as reliable managed hosting, highly secure colocation, extremely fast IP connectivity options and 24/7/365 fully staffed remote support and monitoring.
---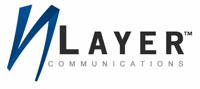 nLayer Communication's nationwide high-capacity network provides fast, reliable and secure IP connectivity for our clients' most demanding needs, such as DVD-quality streaming video. nLayer's congestion free network allows our clients the freedom to offer high bandwidth applications without having to worry if their provider can handle sudden demand.
---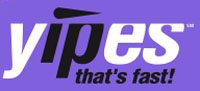 Yipes offers instantly scalable bandwidth options to our clients. Yipes services include Metro Area Networking (MAN), high speed IP transit, and managed firewall applications. Yipes customers include leading financial institutions, real estate companies, law firms, and other Fortune 1000 companies.
---

CGFS provides our clients with services such as accounting, auditing and accounting procedure integration with new or existing e-commerce deployments from a licensed CPA to ensure accurate and verifiable accounting.
---

Most servers we install run the FreeBSD operating system. FreeBSD's speed, reliability and features provide high value under the low TCO that open source software provides.

Your.Org is a strong supporter of the open source philosophy, including donations to open source groups (such as The FreeBSD Foundation) and contributing code to open source projects. This commitment allows our clients to reduce or totally eliminate costly software licenses.
---

We make extensive use of Dell PowerEdge servers and PowerVault storage systems to meet our clients' high-availability/high-performance requirements.
© 2003-2023 Your.Org, Inc. | Contact
Dell and Powered by Dell are trademarks of Dell Computer Corporation.
BSD Daemon Copyright 1988 by Marshall Kirk McKusick.